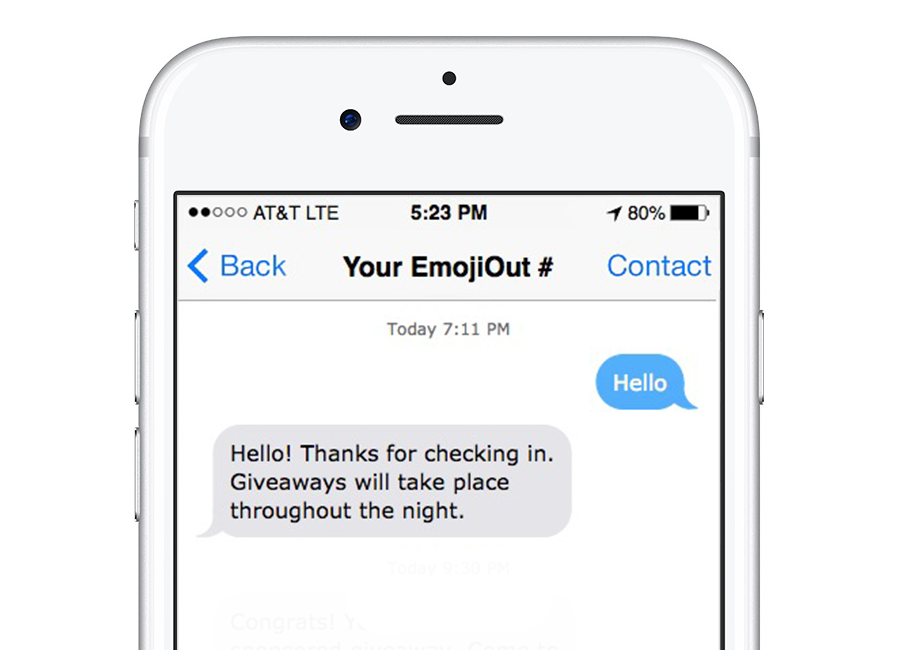 Step 01
Attendee Check-In
This solves the opt-in problem that most will have with seeking text marketing. Attendees will Check-In to your event with a Keyword that you specify or you can utilize our Kiosk mode.
Step 02
Engage With Audience
Now that attendees are checked-in you have the opportunity to raffle off giveaway items or ask for user-generated content. This can also be the Incentive to get attendees to check-in.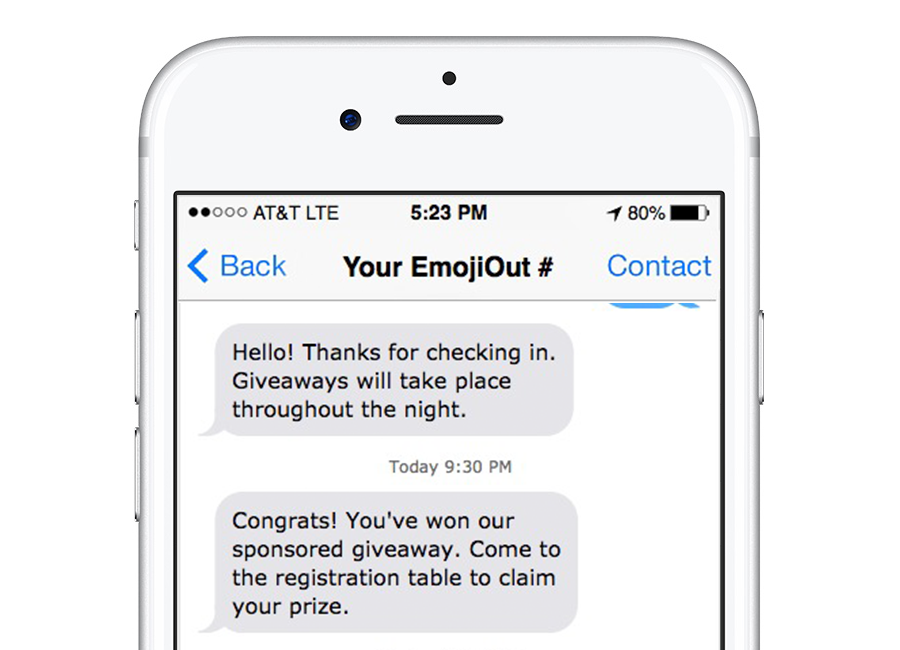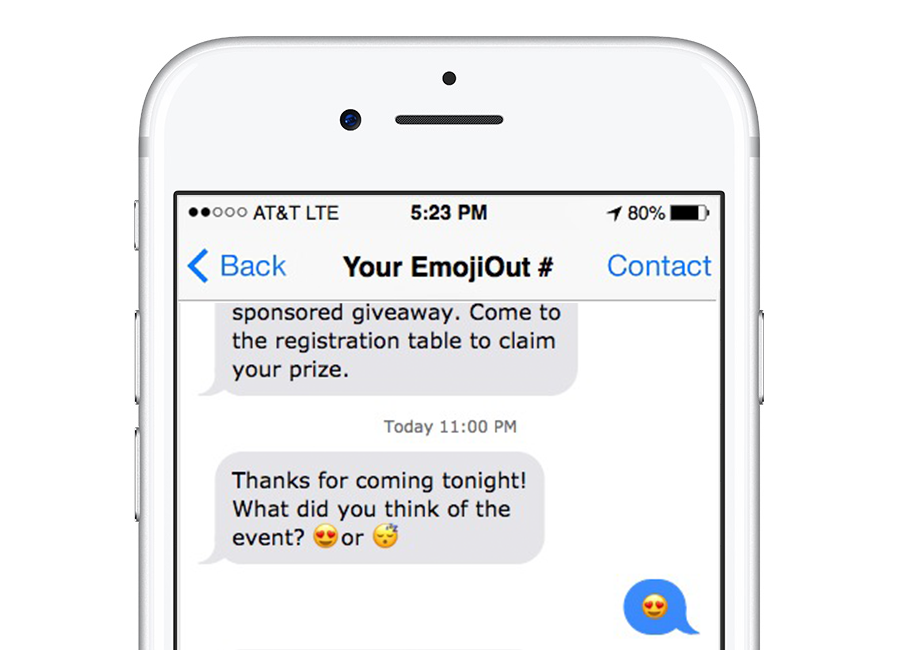 Step 03
Ask For Emoji Feedback
This is a simple and very crucial step. It allows you to get feedback from your attendees which can then be used to determine how to engage with them for future events.
Step 04
Send Appreciation Offer
As a way of thanking your attendees for their feedback, send them an Offer text that allows them to have the inside scoop on upcoming events or a special offer they can't get anywhere else.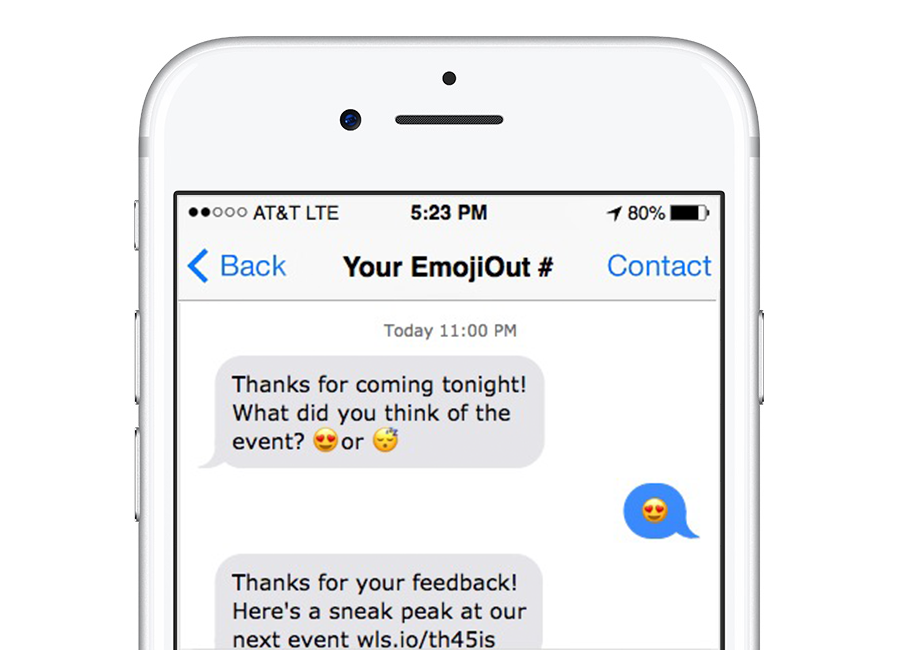 Use Cases
See It In Action
---
Click a card below to view the different ways you can use EmojiOut's 4 step process in different industries.