Benefits
No one needs another tool to keep up with during an event. That's why we've built a solution that automates engagement with your audience providing you with a 2-way communication channel that provides you with two key benefits:
---
Collect & own more data
All data you collect with your virtual private number is owned by you to do as you see fit.
Generate more sponsor value
Leverage our solution as a benefit you pass on to your sponsors and partners as part of your sponsorship package.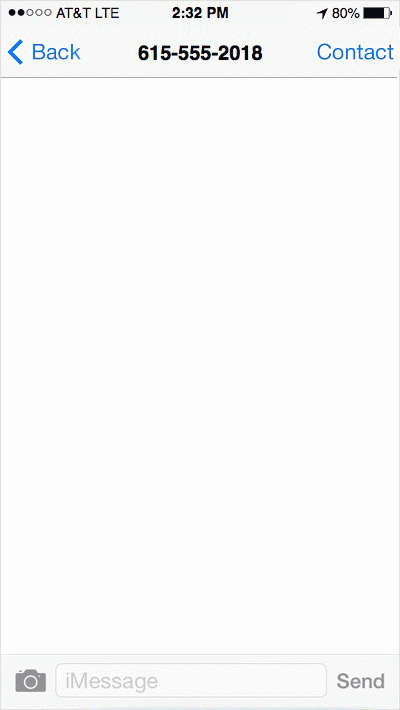 How it works
What EmojiOut Can Do For You
---
Create multiple touch points for your audience, keeping them engaged with you before, during, and after an event, gaining more data and determining future engagement.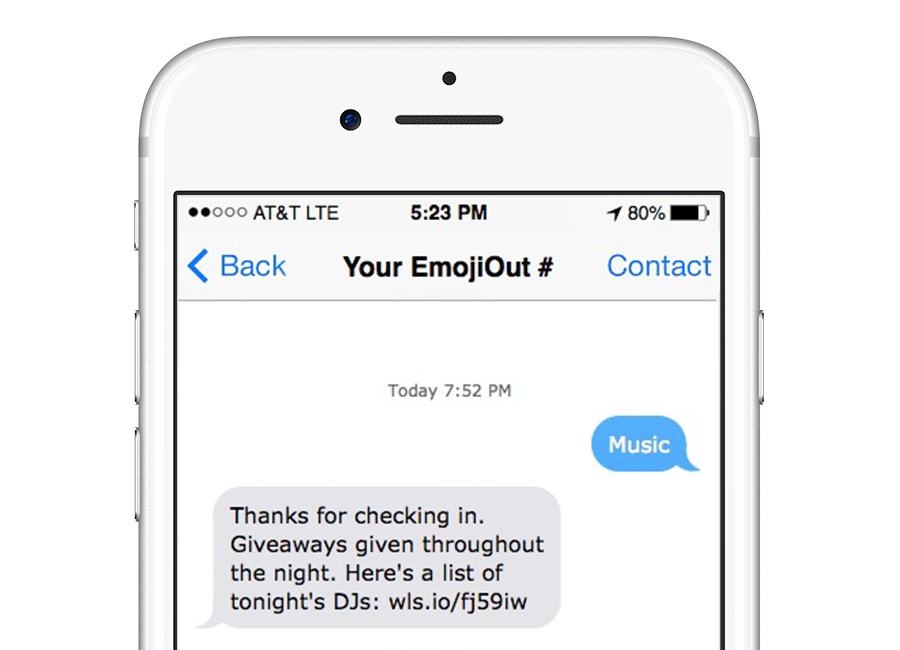 Pre-Event
Build List + Sell More Tickets
Allow attendees to pre-register to your event to share with friends and be entered to win exclusive prizes and experiences during the event. This is also a great way to build your list of potential attendees for future events.
Event
Create More Sponsorship Love
Have attendees check-in upon arrival at your event and at sponsor booths as a way receive exclusive content and offers. This is great for collecting and providing data to sponsors.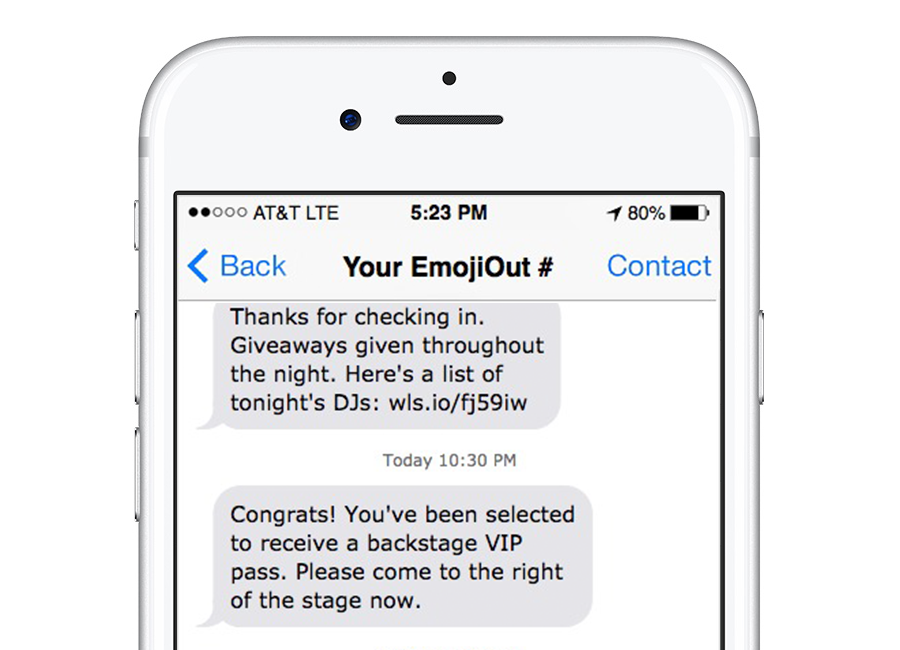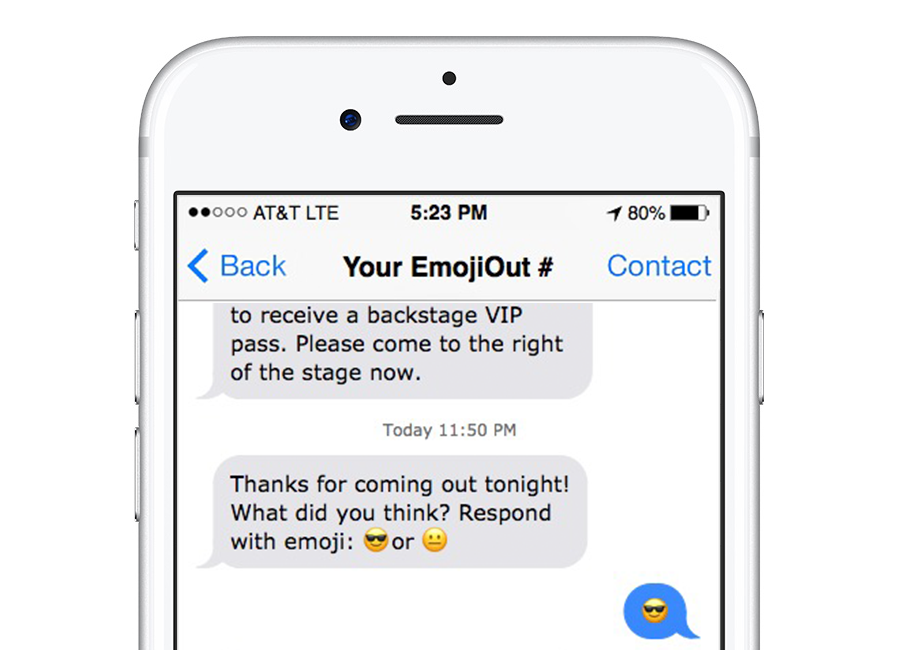 Post-Event
Get Feedback + Promote More
Ask attendees what they thought of the event with emoji feedback, send them a survey, event footage or simply just a thank you message. You can also use this opportunity to promote future events.